A County of Opportunities
Traill County, North Dakota has the infrastructure, workforce and amenities to make your business grow and succeed in a competitive world. Located in the heart of the Red River Valley, Traill County is home to several growing communities with close access to a population of more than 300,000 people.
Traill County Economic Development Commission (TCEDC) is Traill County's leading economic development agency. TCEDC is focused on business and community development through promotion, encouragement and assistance. Together with Traill County's community economic development organizations, TCEDC helps businesses with financing, employee recruitment and land and building acquisition.
2023 Traill County Career Expo & Job Fair
Traill County EDC now is accepting registrations for exhibitors at the 2023 Traill County Career Expo & Job Fair. Click the graphic for more information and to register using Eventbrite.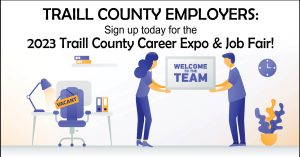 Business Improvement & Public Spaces grants
Traill County EDC is offering competitive matching grants for business updates and new or enhanced public spaces in the county. For program details, eligibility guidelines and applications, click the graphic.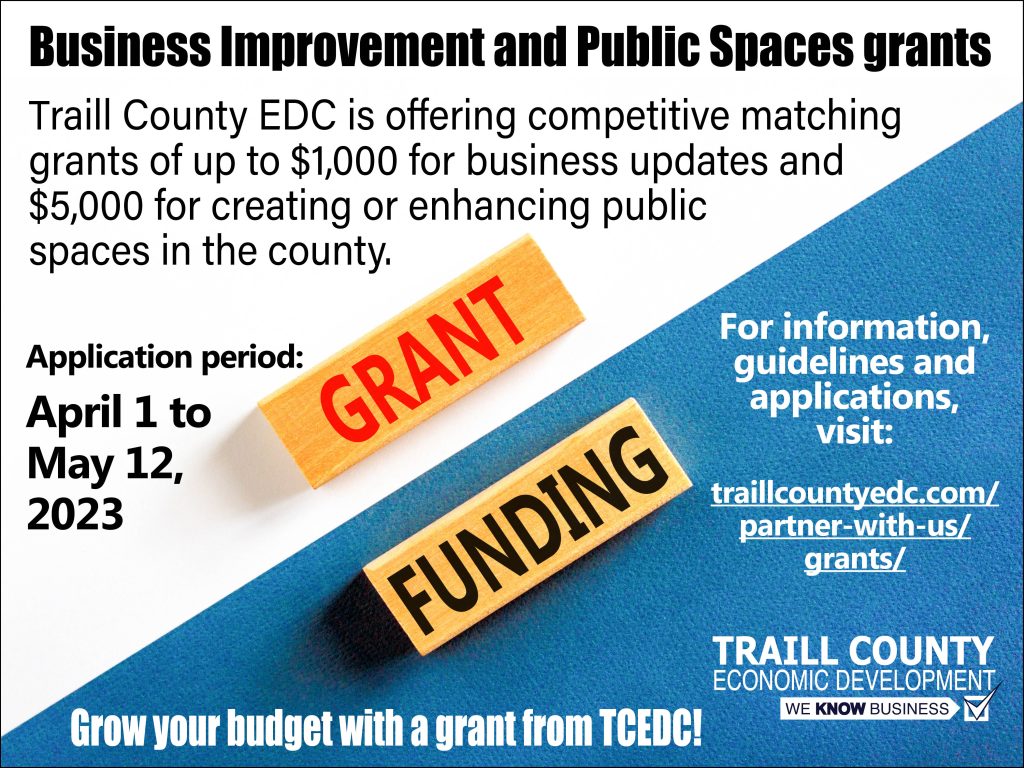 Come Home to Traill