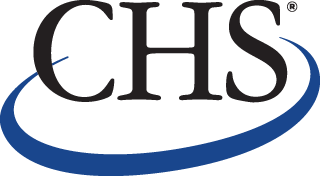 CHS has an exciting opportunity in our CHS Sunflower group. We are looking for a Shift Supervisor to lead a team in performing tasks and operating the equipment associated with the safe, reliable, efficient, and high throughput receipt of feed stocks into and shipment of products out of the sunflower plant. You must be detail oriented with excellent communication skills, both verbal and written, analytical, with the ability to lead effectively, and influence others.
Responsibilities
Oversee a team of hourly employees.
Ensure work areas are appropriately staffed and production, quality, and safety standards are maintained.
Provide training to employees on department processes and systems.
Ensure proper shipment paperwork is provided to administrative staff and third-party logistics service providers.
Be part of a team maintaining and updating standard operating procedures to accurately reflect the safe, reliable, efficient, and high throughput shipping and receiving operations.
Patrol and observe work areas to ensure processes are operating normally in a safe and compliant manner.
Regulate or shutdown equipment during emergency situations, as directed.
Participate in the plant maintenance program by performing routine preventative maintenance.
Report faulty equipment and interface with plant maintenance staff to facilitate repair or replacement.
Participate in troubleshooting and process improvement activities in conjunction with plant maintenance staff.
Play an active role in the plant housekeeping program and ensure housekeeping standards are met.
Actively participate in safety, health, and environmental programs and promote a safety culture.
Perform other duties as needed or assigned.
Minimum Qualifications (required)
High school diploma or GED
3 plus years of work experience in a structured team environment
Must be able to regularly lift up to 50 lbs.
Must be able to properly utilize required personal protective equipment
Additional Qualifications
Agriculture, grain handling, heavy equipment operation, and/or process industry experience
Experience with computerized plant shipment software
Supervisory and/or leadership experience
Proficient with MS Word, Excel, and Outlook
See the company's website for more information.
Job Features
| | |
| --- | --- |
| Job Category | Agriculture, Manufacturing and Processing |