Part-Time Human Resources Specialist (20-25 Hours/Week)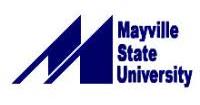 The human resources specialist supports the functions of the department and the director of human resources. Responsibilities may include: Doordinate recruitment/employment processes, track employee performance management system, facilitate orientation and onboarding processes, perform personnel administrative functions, filing, completion of various payment forms for HR department, produce payroll/HR reports as needed, input payroll data, collaborate with internal and external personnel and serve as a resource to employees and supervisors on policies and procedures.
A.A. degree (required); B.S. degree (preferred) in human resources, business administration, communications, organizational management
Specialized subject knowledge: Cost accounting, MACRO economics, HR law
Required work experience:
Three years beyond A.A. degree
Computer usage
Office organization
Demonstrated interpersonal skills
Confidentiality
Experience working with officials at all levels
Other requirements:
Proficient in Microsoft Office suite
Demonstrated organization skills and attention to detail
Proven ability to manage multiple competing priorities while making sound business decisions
Exceptional interpersonal skills, be highly discreet and able to maintain confidentiality
Excellent communication, problem-solving and decision-making skills with ability to effectively communicate with all levels of the organization
See the university's website for more information.
Job Features
| | |
| --- | --- |
| Job Category | Administrative and Clerical, Professional |