Nursing Programs Support Specialist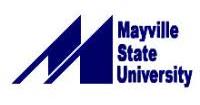 The Nursing Programs Support Specialist is responsible to Chair of the Division of Nursing for various data management and program administrative support roles.
Responsibilities include:
Assistance with clinical placement coordination,
Support data collection, storage, management, and reporting aligned with program accreditation requirements,
Program survey administration including development, execution, and data analysis,
Support implementation of Division of Nursing committee work plans,
Oversight of work-study students and graduate teaching assistants,
Prospective and current student advisement and guidance,
Program focused recruitment both on and off campus, and
Other Division of Nursing administrative support, in collaboration with the Nursing Admissions & Administrative Coordinator, as determined necessary.
Option for adjunct instructional assignment depending upon educational preparation and experience.
Required Competencies:
High level of teamwork/cooperation/collaboration, initiative, and customer service
Demonstrated organizational and communication skills
Must be able to communicate effectively and maintain excellent working relationships verbally and in writing with a wide variety of individuals.
Technical abilities to operate, troubleshoot, and monitor computer equipment, navigate support websites, and general knowledge of online platforms.
Minimum qualifications:
Bachelor's degree in related field required.
Minimum of 3 years related work experience.
Evident experience with multiple operating systems including the Microsoft Office Suite.
Experience requiring interaction with individuals and groups.
Evidence of ongoing professional development
Demonstrated experience working in a self-directed, fast-paced environment.
Related professional experience in a high service environment.
Familiarity with Mayville State University and its target markets.
Highly effective communication and public speaking/presentation skills.
Effective planning, organizational and analytical skills.
Ability to work independently and within a team.
Ability to work evenings, weekends and fulfill travel requirements.
A valid Driver's License is required.
Preferred qualifications:
Prefer Master's degree in nursing, education, business, health care, or related field.
Experience with online platforms for data and document management (i.e. Taskstream, Verified Credentials, Blackboard or other LMS).
Experience working with North Dakota University system platforms (i.e. PeopleSoft, Campus Connection, Hobsons, Qualtrics, etc.).
Experience with recruitment in college/university and/or industry settings.
Experience with student advisement in higher education.
Experience teaching in an online environment.
See the university's website for more information.
Job Features
| | |
| --- | --- |
| Job Category | Education, Health Care |