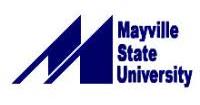 This position serves as a general office assistant for functions within Business Affairs and Student Affairs. This position interacts with stakeholders, provides office coverage for areas of oversight and the President's Office, and provides administrative support for the VPSA and VPBA.
Responsibilities include:
Serve as office administrative support for Student Affairs and Business Affairs functions.
Act as reception for the office and the President's Office.
Assist with responsibilities related to Student Affairs and Enrollment Management.
Assist with responsibilities related to Business Affairs
Assist with annual events as needed.
The Administrative Assistant needs to provide excellent customer services and work effectively in a team environment.
Required Competencies:
High level of teamwork/cooperation/collaboration, initiative, and customer service
Demonstrated organizational and communication skills
Must be able to communicate effectively and maintain excellent working relationships verbally and in writing with a wide variety of users, co-workers, supervisors, subordinates, and liaisons between teams.
Minimum qualifications:
High School Diploma/GED required.
Related professional experience in a high service environment.
Familiarity with Mayville State University, its stakeholders, and/or higher education institutions.
Effective planning, organizational and analytical skills.
Ability to work independently and within a team.
A valid Driver's License is required.
Preferred qualifications:
Associate's degree in business, education, or related field.
Experience in higher education setting.
Experience working with Peoplesoft, ConnectND, or Hobson's/CRM platforms.
See the university's website for more information.
Job Features
| | |
| --- | --- |
| Job Category | Administrative and Clerical, Professional |